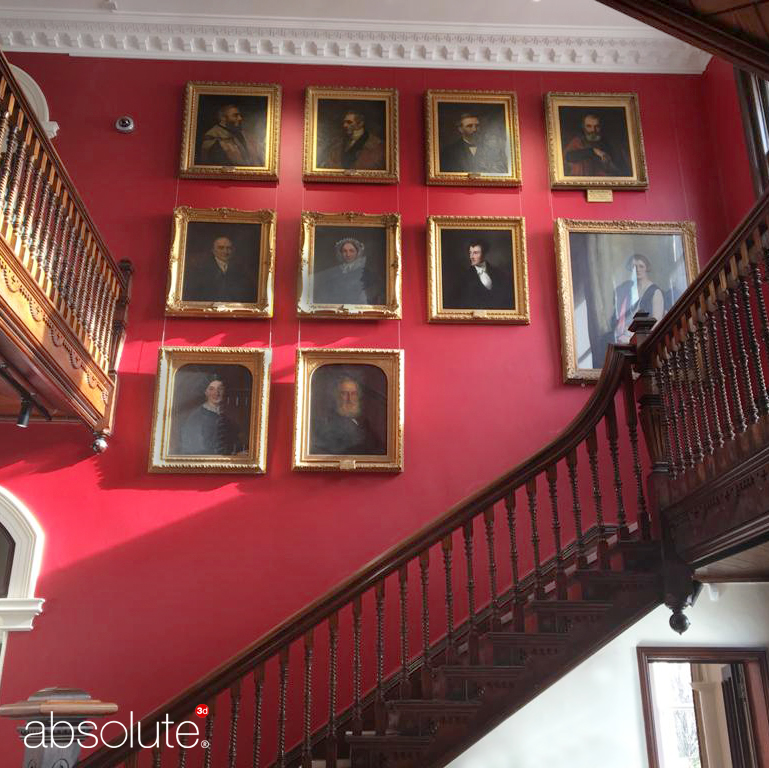 The Museum on Barnstaple & North Devon.
Working with museums large and small to best fulfill their individual needs.
A small museum with a big agenda
The Museum of Barnstaple and North Devon tells the stories of the people and landscapes of North Devon. Like many small museums, it's role within its community forms a core part of achieving both social and economic objectives for the local council.
Introduction
Small museums have a big impact on their surrounding community, connecting us to each other through our shared heritage and culture. At Absolute we have an impressive list of world-renowned clients, however we are proud to also work with smaller organisations that are making a big difference to their local areas.
Near to Absolute is the Town of Barnstaple, who's Museum has recently undergone renovations to help improve and enhance their offering to the local community. Read on to find out more about the importance and impact of small museums and how we worked with the Barnstaple Museum to provide flexible solutions for their space.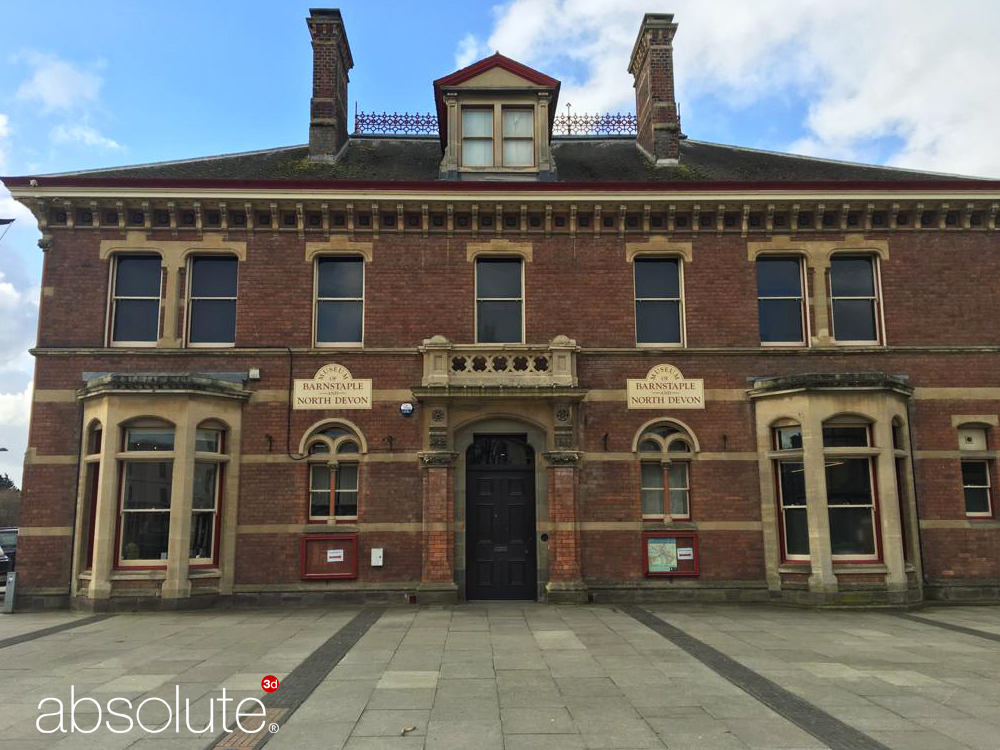 The value of local museums on their communities
The role of museums within their local communities is ever evolving, influenced by social, economic and environmental conditions and events on a local, national and even international level. Having a strong sense of social purpose is vital for these museums and many benefits of museums on local communities are widely recognised and appreciated, including things such as:
Developing an appreciation of local history, traditions, place and culture

Creating a sense of belonging and involvement in local projects

Creating community pride and a sense of ownership

Supporting the preservation of local history and heritage

Providing opportunities for learning and skill development

Less formal environment offers opportunity for children to engage and learn more

Providing work opportunities (both paid and voluntary)

The generation of spending within local communities which goes back into the community

Offering a valuable community resource and hub

Providing a space for social interaction and promoting contact and cooperation between community/social groups as well as between different age groups, widening social networks.

Enhancing and diversifying the local tourism offering – increasing attractiveness for visitors.
The positive impacts highlighted above feed into wider overall benefits such as enhanced mental and physical health, creation of better places to live, work and learn and also inspiring engagement, debate and reflection, which all provide equally valuable benefits for communities. These social capital contributions are particularly important to isolated, economically challenged rural areas, such as our local region of North Devon and the main town of Barnstaple, whereby the central ward is within the 10% most deprived neighbourhoods nationally.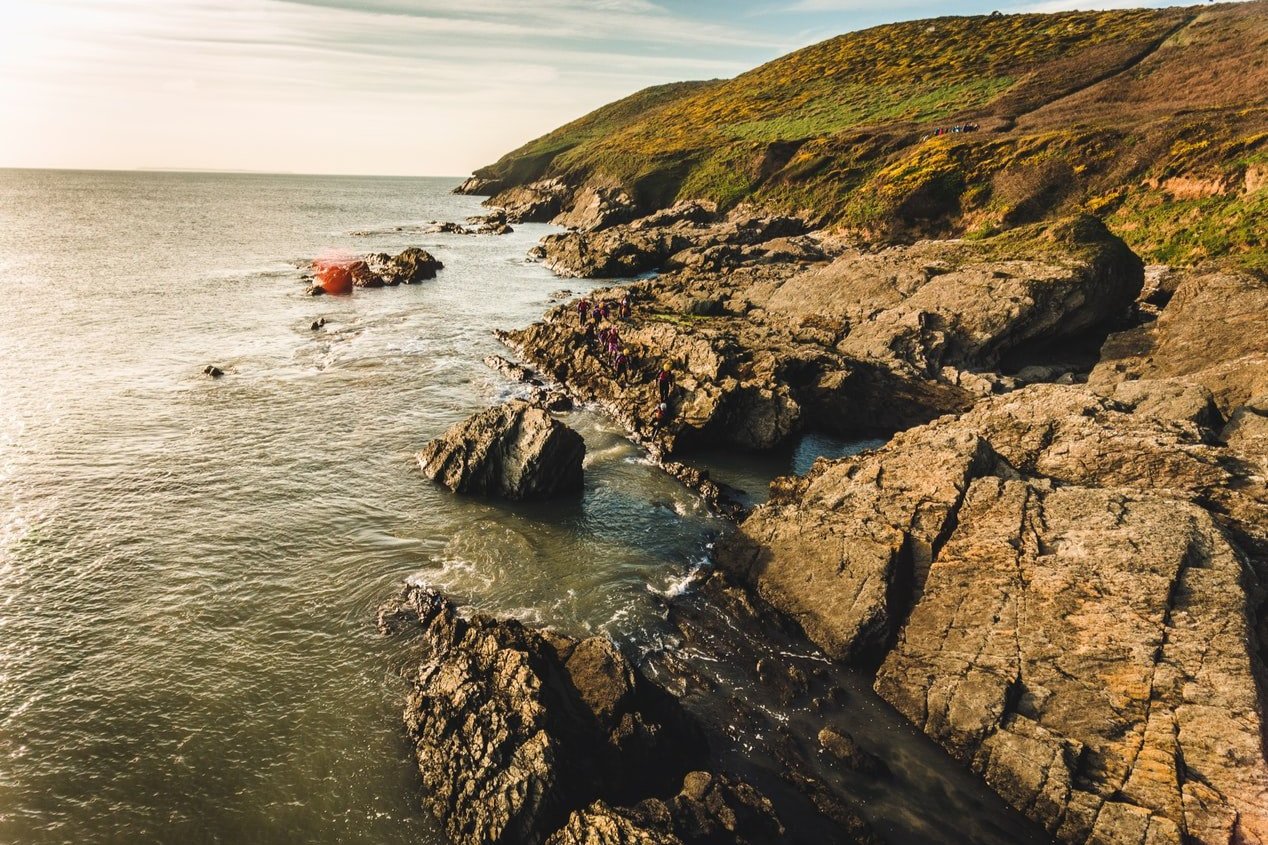 Fulfilling local objectives
In general, local communities understand the value that museums offer them and can appreciate the benefits provided, however in times of both political and economic uncertainty, such as we are experiencing today, government spend on not just a national level but also a local level is being more heavily scrutinised by the general population. As a result, cuts are being made across public services, including to cultural organisations like museums. It is vital, therefore, that museums serve the best interest of the local community and provide the most value possible, to guarantee both continued, as well as new funding from the government and agencies/initiatives.
The development of the heritage and cultural offering in North Devon, including the local museums, is part of the North Devon County Council tourism strategy. Tourism accounts for nearly 20% of local employment in North Devon and a significant proportion of small businesses fall in this category, making tourism incredibly important here. The area is naturally suited to tourism, with much of the land and coast being protected, marked as important both nationally and internationally, and its attractive coastal and moorland scenery entices visitors from far and wide.
Due to this, on top of the wealth of social benefits, the tourism and so economical value of museums in the area is high.
"Museums are one of the things that make a place worth living and worth visiting. They help define a place." (Museums Association, 2017)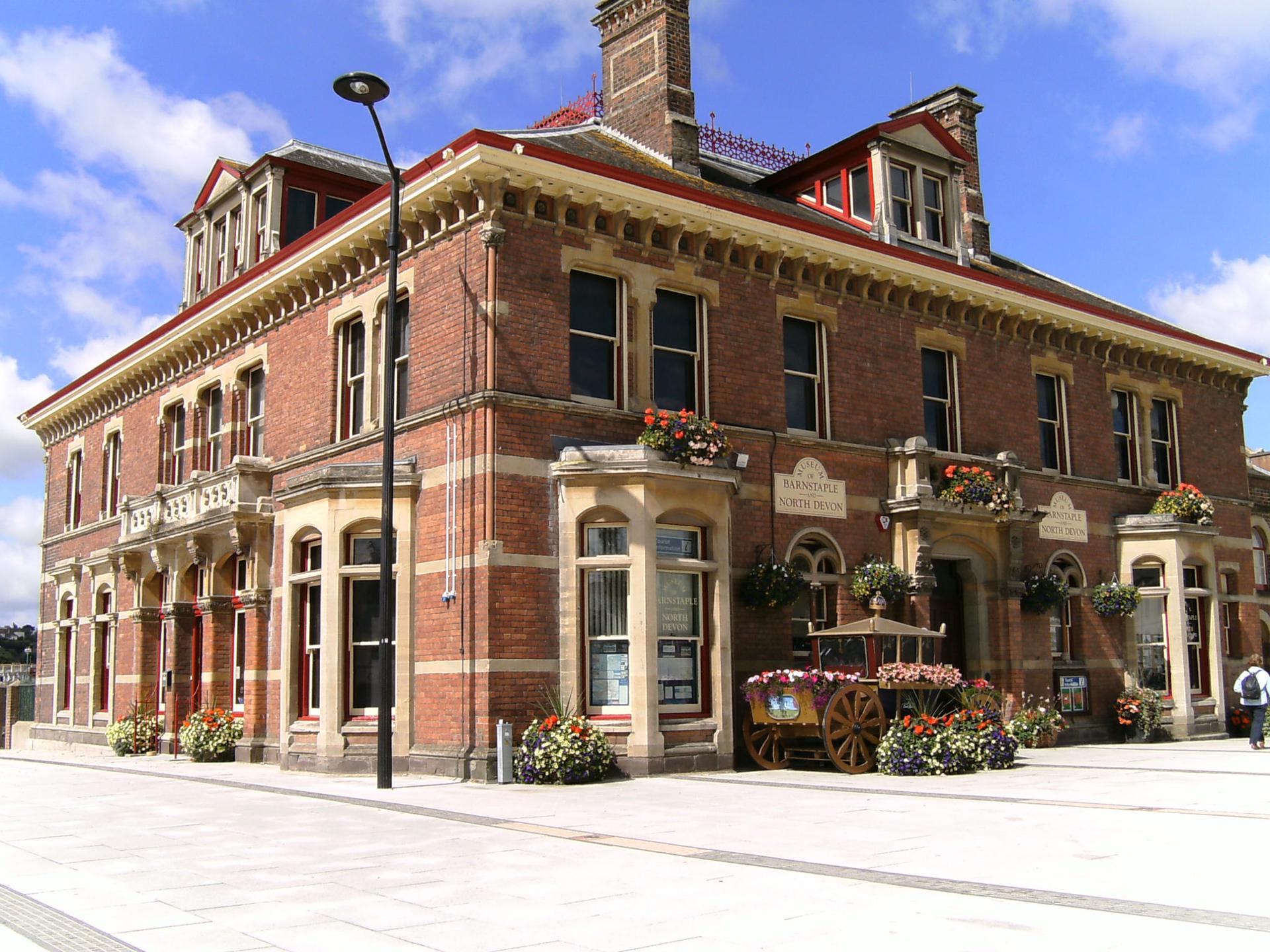 The Museum of Barnstaple & North Devon
Although built originally as a house for William Thorne in 1872, a local quarry owner and operator of a local horse drawn railway, it appears he never actually lived in it, and in 1887 the house was bought by Barnstaple benefactor William Rock, to house the North Devon Athenaeum, a free library and museum.
The building was purchased by North Devon District Council in 1988, at which time the athenaeum and library was moved to a purpose-built premise and the original building was now to be known as the Museum of Barnstaple and North Devon.
Absolute has worked with the museum for several years to provide hanging solutions for their artworks, as well as more recently barriers to protect their exhibits. It is our pleasure to work with organisations such as the Barnstaple Museum in their efforts to provide the local community as well as visiting tourists with a socio-culturally stimulating and enhancing environment.
Over recent years the Museum has undergone significant development, supported by lottery funding, including the addition of a new purpose-built extension and renovations of the existing building. These works and recent building projects led to Absolute providing more solutions to fulfil the museum's needs.
The Project/Request
The renovations to the original building involved the museum needing a new, flexible hanging system that they could use to showcase multiple collections. The location for the hanging system was over a staircase, therefore ease of use and the length of hanging set/ability to hang multiple artworks per hanging set was very important. The solution also needed to be as cost efficient as possible to ensure they could maximise their use of the lottery funding across the project.
Greg, a senior sales advisor from Absolute, conducted a site visit to assess the space, comprising primarily of a large stairwell that forms a significant part of the back area of the original grade II listed building. The listed status of the building meant it was important that the hanging system implemented did not mark the walls and was as discreet as possible to not jar with, or take away from, the traditional style of the building.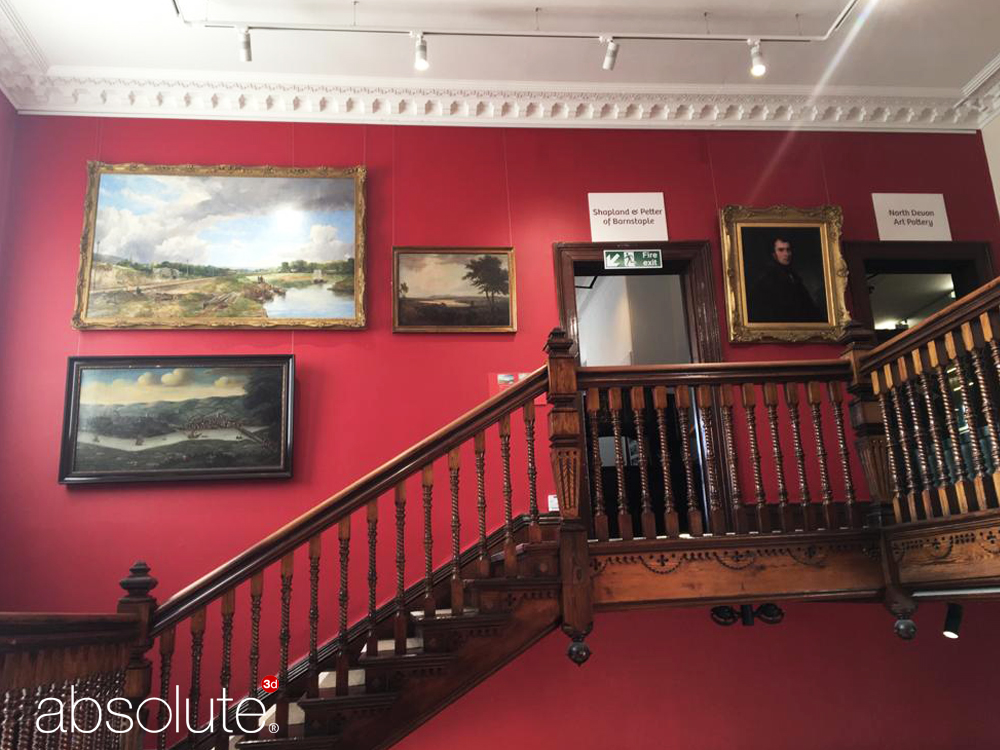 The Absolute Solution
After the site visit and careful consideration of the museum's needs, Greg recommended our H Track system as the best solution and explained best practice for installation of the system and the artworks to the team at the museum.
H Track was chosen for several reasons:
1. It's our most popular choice when the walls cannot be marked.
2. It's one of our strongest tracks, able to support artworks up to 400kg.
3. Because of this, it is great when multiple works need to hang from each hanging set.
4. It is the most flexible track we offer – quick and easy artwork changeover.
5. It's the easiest to install, fitting straight onto the wall surface and can be used with cover for best aesthetic finish.
Greg was present throughout installation, overseeing the track fitting as well as hanging of their works in this tricky staircase location, advising and assisting where required.
In conjunction with our H Track, large Ryman Hangers were used on the back of every painting to attach each artwork to the hanging sets. Large Rymans were chosen due to the weight and size of the paintings. In terms of the hanging set components, Ryman Barrels were used as these work with the Ryman hangers, and the museum opted for stainless steel cable as the hanging length, chosen based on the weight of the paintings, again, as well as the level of discretion; as you can see by the photos below, the stainless steel cable blends well with the wall.
See our top tips at the end of this article to use when choosing your hanging system.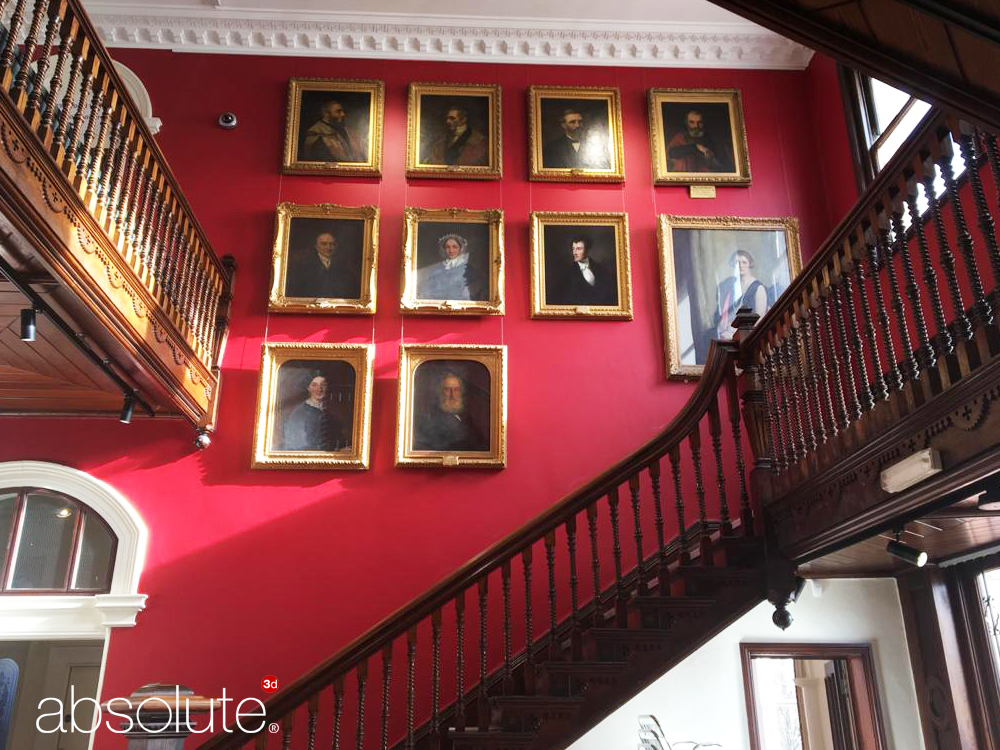 The future
In addition to the original building renovations, Barnstaple museum has also recently completed the addition of a brand new extension (shown above), a modern gallery space, for which they chose to use our Ryman Hangers (directly fixing the walls) as well as our Essential Barriers, to display and protect their exhibits.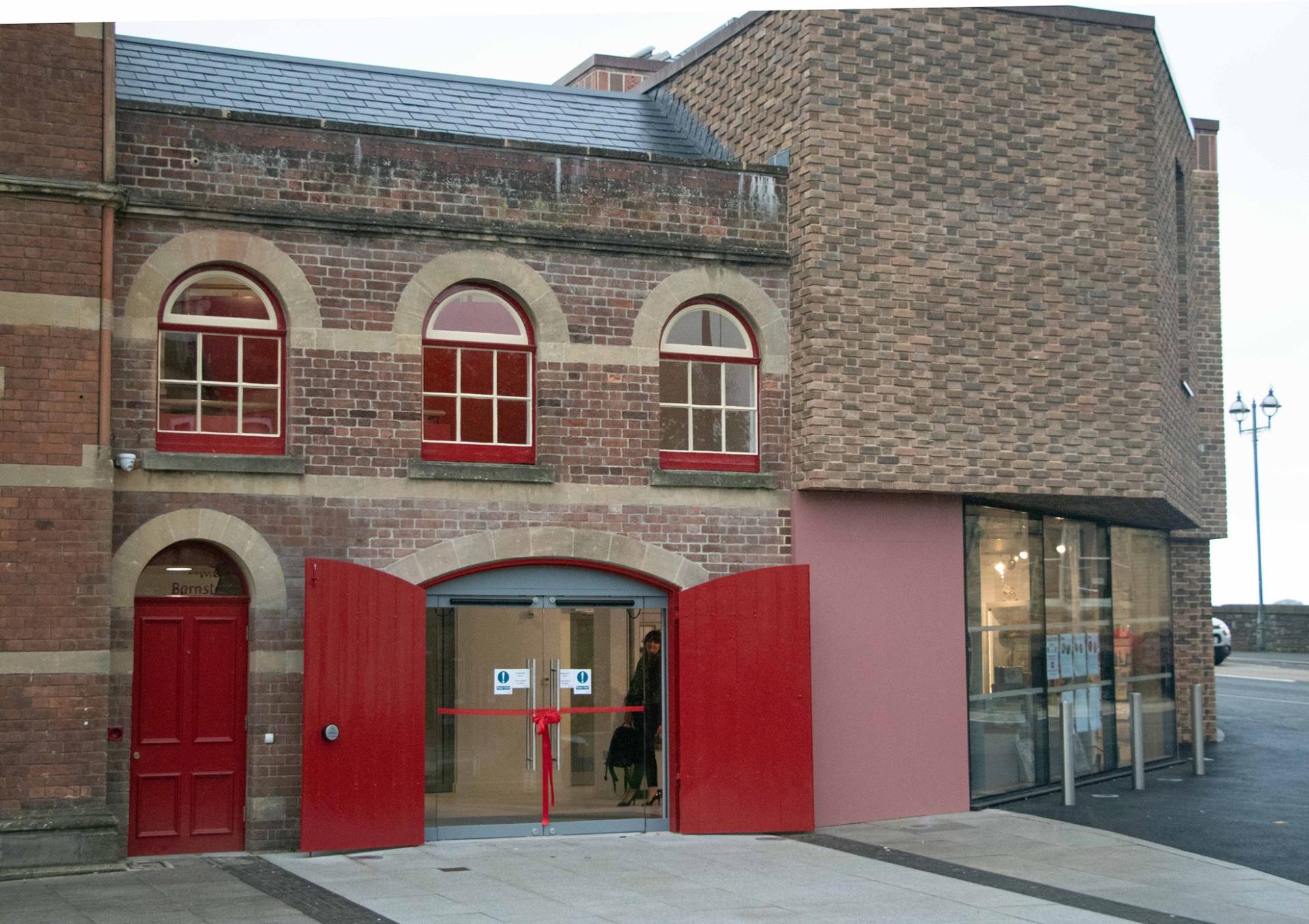 Source: The Museum of Barnstaple & North Devon
A new exhibition has recently opened within the new gallery area and the museum has exciting plans for the future of this space, which we are sure will greatly benefit the local community as well as visitors to the area.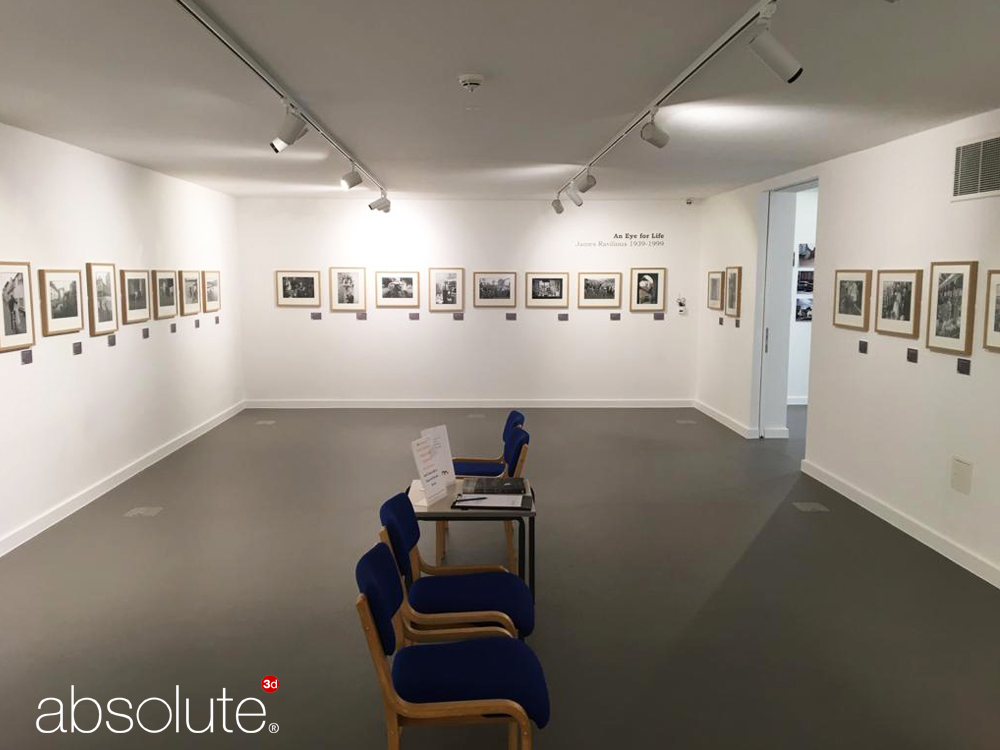 As vital contributors to social capital, museums provide a multitude of benefits to the local community in terms of mental and physical health as well as social well-being, as discussed above. As the political and economic landscape continues to change, the role of local museums like the Barnstaple Museum in helping to shape and convey a sense of identity, as well as contribute to local distinctiveness, is critical. Whilst events like Brexit create great uncertainty, in a region like North Devon it also offers an opportunity to communicate the history and value of the local area and unite communities, which local museums play a vital role in. This both enhances the areas economic vitality and contributes to social regeneration.
The above highlights the importance of continuing public investment in our museums, and at Absolute we are incredibly proud to get to work with those organisations that play a socially purposeful role within local communities and that form an essential part of the fabric of our society.
If you are a small/regional museum and would like to discuss how Absolute can work with you to make the most of your space and available budget, please do get in touch, we would be delighted to find a solution tailored to your needs.
Top tips for choosing a hanging system
When planning the integration of a hanging solution for artworks into a renovation project, our top tips are to consider the following:
If the building is listed and how to best hang the paintings without damaging walls. Using track offers a much more flexible solution and removes the need for filling and covering holes every time the artworks on display are changed.

The weight and overall size of your paintings as well as the type of frame.

The height of the space you have, are there any restrictions or alternatively is the space especially tall? If so a long hanging set capable of holding multiple paintings is best.

How regularly you will change the artworks. The more often, the more important the hanging solution is quick and easy to use.

The value of your paintings. Our Ryman Hangers come in three different security levels to help ensure the appropriate level of security for your works.
Our last tip would be to always give yourself an installation time buffer! Installations can be complicated by unforeseen matters or delays in prior renovation works to the building, so leave yourself a good buffer between installation and opening to minimise pressure.
Reference
https://www.northdevon.gov.uk/media/377225/nd-economic-strategy-2014-to-2020-electronic.pdf
https://barnstapletowncouncil.gov.uk/our-town/history/
https://www.museumsassociation.org/download?id=1001738
https://www.museumsassociation.org/download?id=1218885
https://www.barnstaplemuseum.org.uk/
https://pdfs.semanticscholar.org/2eed/1a137651637c86f9a7093ce0bffe6f167bae.pdf