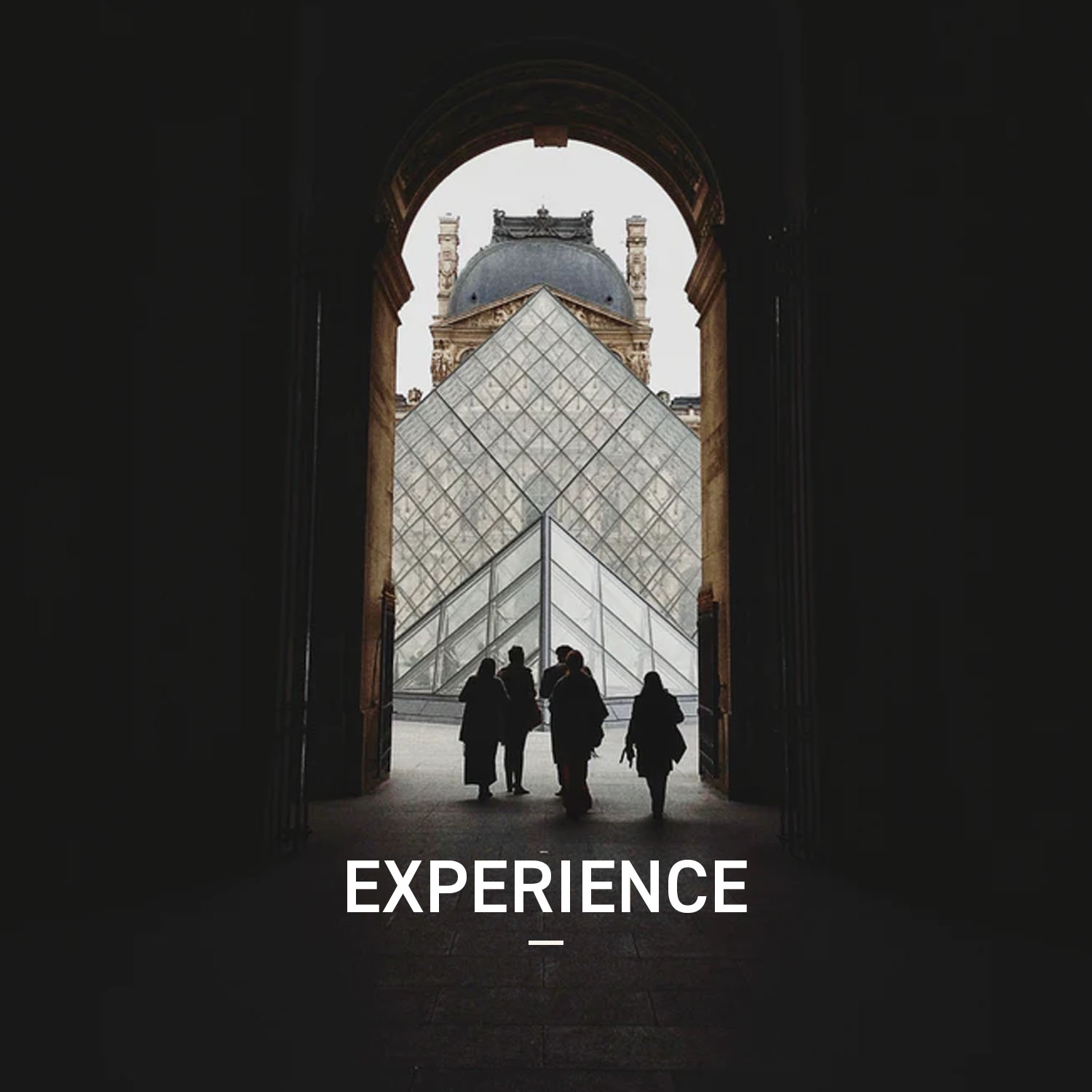 A selection of experience ideas for your to enjoy during isolation.
Isolation Inspiration Series
We have created a series of articles containing ideas to keep you entertained and inspired during isolation, including things to read, watch, experience and listen to. We hope you enjoy exploring our suggestions and if you have any ideas of your own please do write them in the comments section at the end of the article.
Experience
There are some incredible digital experience ideas below, which flaunt the technological genius that we are very lucky to have at our fingertips at a time like this. That said, we felt this article was also a good opportunity to highlight a few of the raw and non-technological experiences that are almost always available to us, yet in the hustle and bustle of 21st century living we often forget to stop and enjoy.
The Digital Experience's listed below are just a snippet of the wealth of resources available online from museums, galleries and more across the world.
Digital
TOUR ARTNET'S VIRTUAL GALLERIES
The Artnet Virtual Galleries aren't just for isolation, you can view them any time on their website and the galleries you can view are from acros the globe!
http://www.artnet.com/galleries/
GOOGLE ARTS & CULTURE
Did you know that you can visit over 500 museums and historic sites from around the world, through Google Arts & Culture? From smaller museums to the likes of The Met, there is an incredible range of places for you to visit, all from the comfort of your own home.
https://artsandculture.google.com/
THE VATICAN - VIRTUAL TOUR
Always wanted to go inside the Sistine Chapel? Well, now's your chance! Albeit virtually, but the Vatican's selection of virtual tours are a fantastic way to look around the incredible spaces, and without another person in sight!
http://www.museivaticani.va/content/museivaticani/en/collezioni/musei/tour-virtuali-elenco.html
EMPIRE STATE BUILDING - 360° VIEW
Travel plans on hold? Want to see some of the best city views? Why not try this amazing view of Manhattan from the top of the Empire State Building?
https://www.360cities.net/image/yet-another-one-from-the-empire-state-building
THE LOUVRE - VIRTUAL TOUR
Visit the museum's exhibition rooms and galleries, or contemplate the facades of the Louvre through their virtual tour area on their website.
https://www.louvre.fr/en/visites-en-ligne#tabs
THE NATIONAL MUSEUM OF NATURAL HISTORY - VIRTUAL TOUR
The Smithsonian National Museum of Natural History has excellent virtual tours available on there website of their entire grounds.
https://naturalhistory.si.edu/visit/virtual-tour
V&A - ONLINE COLLECTIONS
Like many museums and galleries, you can also view the items from the V&A collections on their website. Different to a virtual tour, in that you're viewing each item more as a catalogue, fantastic if you want to get a good up-close look at specific pieces.
Non-digital
GET CREATIVE
Draw, paint or do something, anything, that involves exploring your creative side. Remember, nobody is marking your work here, so don't obsess over the quality, focus on the fun of it.
RECONNECT WITH NATURE
They say that even in the cities now, the sounds of nature are re-awakening. Even if you're in a flat, open a window, breathe in the fresh air, and listen out for birdsong, for the sound the wind makes through your surroundings, the feeling of the sun on your skin. During your daily exercise, why not stop and take notice of a tree, the intricate detail of its leaves, or the span of its branches.
WRITE
Perhaps you'll write a diary of your time in isolation for your own private memory, or perhaps you'll write something to include in a time capsule for people of the future to read. Maybe you've always loved the thought of writing a book or short story, but never had the freedom of time?
*Bonus points: Hand write it, at least at first.
Well, we hope you enjoy exploring some of the resources above! If you've got other suggestions please do write them in the comments below.
Why not take a look at our other Isolation Inspiration guides using the links below.